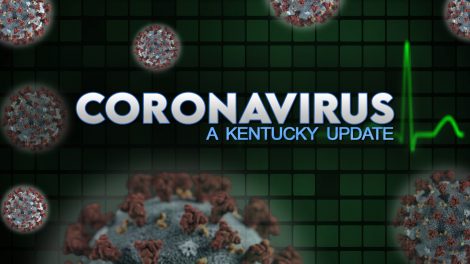 COVID-19 Resource Page Intro
#TogetherKy
#TeamKentucky
Reopening Kentucky
Before any reopening can begin, the Governor will determine whether Kentucky has met certain public health benchmarks for reopening Kentucky's economy. These benchmarks are based on the White House's Guidelines for Reopening America. No reopening will occur until the Governor determines Kentucky has met these benchmarks.
See the schedule of openings here.
FMLA & Sick Leave During COVID-19
On April 2, 2020, these changes to sick leave and FMLA goes into effect:
Emergency Paid Sick Leave: Full-time employees of employers with fewer than 500 employees that are unable to work due to COVID-19 are eligible for 80 hours of emergency paid sick leave. Part-time employees are eligible to receive the equivalent of the number of hours they would work, on average, during a two-week period.
Expanded FMLA: The law expands the FMLA definition of employer to all employers with fewer than 500 employees, and expands the definition of a covered employee to include all employees who have worked for covered employers for at least 30 days. This means your employees will be eligible for up to 12 weeks of unpaid leave for almost any reason.
Employer Reserve Account: Our research has not turned up a definitive answer to whether or not your reserve account will be charged in any Kentucky. Indiana will not be charging the employers reserve account.  I assume that Kentucky will follow the leads of other states such as Indiana and not charge your reserve account if you have to lay off an employee (s) during this time.  But, keep in mind that you may need to prove whether or not the layoff was planned in advance, or as a result of other factors not connected with the Coronavirus.
A news release sent out by the governor's office this past Friday asks the public to follow new guidelines, including an updated schedule that directs people on when they should file unemployment insurance applications, to help the office handle the surge.
The updated schedule directs people to only apply for unemployment benefits on certain days next week, based on the first initial of a their last name: Sunday, A-D; Monday, E-H; Tuesday, I-L; Wednesday, M-P; Thursday, Q-U; Friday, V-Z.
Gov. Beshear ordered the state Monday to begin waiving Kentucky's waiting period for unemployment benefits as job losses from the novel coronavirus pandemic mounted.
Beshear also said the state will waive the requirement that applicants search for work while Kentucky remains in a state of emergency because of the COVID-19 pandemic.
In Kentucky, people can file for unemployment insurance online at https://kcc.ky.gov/career or by calling 502-875-0442.
People with questions in Kentucky only about their claims should call the office closest to them, at the following numbers:
Bowling Green area: 270-746-7425
Elizabethtown area: 270-766-5115
Covington area: 859-292-6666
Hazard area: 888-503-1423
Hopkinsville area: 270-889-6509
Lexington area: 859-233-5940
Louisville area: 502-595-4003
Morehead area: 606-783-8525
Owensboro area: 270-686-2502
Paducah area: 270-575-7000
Prestonsburg area: 888-503-1423
Somerset area: 606-677-4124
---
State Unemployment
Individuals typically not covered by unemployment insurance, including self-employed, independent contractors, freelance workers, substitute teachers, childcare workers employed by religious affiliated organizations and non-profits can now file for unemployment. Those who left their job for "good cause" because of reasonable risk of exposure (self-quarantine) or due to caring for a family member affected by the virus are also eligible.
In order to efficiently process unemployment claims, Kentuckians filing for unemployment benefits should follow a schedule designating what day they can file their claim. The schedule, which is based the first initial in their last name, as can be found HERE. Individuals filing for unemployment benefits should also visit www.kcc.ky.gov/Pages/default.aspx.
IRS Tax Payment Deferral
Under the presidential emergency declaration, this action allows all individual and other non-corporate tax filers to defer up to $1 million of federal income tax (including self-employment tax) payments due on April 15, 2020, until July 15, 2020, without penalties or interest. The guidance also allows corporate taxpayers a similar deferment of up to $10 million of federal income tax payments that would be due on April 15, 2020, until July 15, 2020, without penalties or interest. On Friday, March 20, the filing deadline was moved from April 15 to July 15. Learn more here: www.irs.gov/coronavirus
Local and State Tax Deferral
Louisville Metro Revenue Commission (LMRC) and the Kentucky Department of Revenue have extended tax filing and payment deadlines from April 15, 2020 to July 15, 2020. For information about the state decision to defer filing and payments of state income tax, visit the Kentucky Department of Revenue website.
LMRC has extended the 2019 annual occupational license tax filing and payment deadline for all taxpayers, including those who filed quarterly estimated deposits in 2019 and those who pay once a year. LMRC also has shifted the April 15, 2020 quarterly deposit deadline to May 15, 2020 for entities required to file a quarterly estimated payment. All other LMRC deadlines will remain in place. For more information, visit www.louisvilleky.gov/government/revenue-commission.
LMRC will no longer take walk-in appointments. Anyone with questions can contact LMRC staff at (502) 574-4860 or via email.
Local banks and credit unions response
Bank on Louisville has gathered information about how local banks and credit unions are supporting customers impacted by the COVID-19 crisis. Please contact your financial institution to learn more about these relief efforts and discuss your individual eligibility. You will need to contact your bank or credit union to participate in relief programs as they are not automatic.
To support restaurants and accommodate those who are picking up carry-out orders and gift cards, the parking authority is allowing free parking at meters adjacent to restaurants for up to 15 minutes. Cars must use their flashers.
---
Businesses
SBA's Economic Injury Disaster Loan (EIDL) Program
Kentucky business and nonprofits can apply for loans through the SBA that may be used to pay fixed debts, payroll, accounts payable and other bills that can't be paid because of the disaster's impact. The interest rate is 3.75% for small businesses without credit available elsewhere; businesses with credit available elsewhere are not eligible. The interest rate for nonprofits is 2.75%. Eligible businesses and nonprofits can receive up to $2 million for up to 30 years.
To find out more and apply, visit www.disasterloan.sba.gov/ela.
Louisville Small Business Development Center Q&A about Economic Injury Disaster Loan process
Business Liability Insurance
Check with your insurance carrier about any benefits you may have from disruption due to acts of God.
METCO
Small business loans help start and grow our small business community that are the soul our community. Loan programs assist with start-up capital, working capital, capital improvements to commercial and public properties, and helps low and moderate income individuals start or grow a business.
As of Friday, March 20, the city's small business loan program, METCO, has implemented the following temporary relief for current loan holders:
No late fees will be implemented for three months
Loans will be extended by loan holder's choice of 30, 60, or 90 days
Current loan holders should email METCO's loan administrator Brenda Hyatt to request loan deferment.
Loan programs assist with start-up capital, working capital, capital improvements to commercial and public properties, and helps low and moderate income individuals start or grow a business. For more information about the METCO loan program or small business resources, visit www.louisvilleky.gov/smallbusiness.
Other Loan Programs
Many community partners offer capital and help low and moderate income individuals start or grow a business. If you have an existing loan, please contact your lender organization for more information about relief efforts as they may not be automatically applied.
More information is coming on emergency loan relief.
KIVA
KIVA expanded its 0% loan options. Effective immediately, U.S. applicants for a Kiva loan will have access to the following:
Expanded eligibility: More businesses in the U.S. will be eligible for a Kiva loan than ever.
Larger loans: The maximum loan on the Kiva platform will increase from $10,000 to $15,000.
Grace period: New borrowers may access a grace period of up to 6 months for greater financial flexibility.
If you're a small business owner who believes you can benefit from a Kiva loan, or you know one in your community, go to www.kiva.org/borrow to apply for a loan.
Centers for Disease Control and Prevention (CDC)
The CDC also offers resources for business and employers on how to respond to the COVID-19 pandemic in accordance with guidance from health professionals. Visit:  www.cdc.gov/coronavirus/2019-ncov/community/organizations/businesses-employers.html.
#TeamKentucky is working to prioritize requests for hand sanitizer with distillers and other companies that are rushing to obtain and produce the necessary products. Please complete this form so we can process and prioritize your request. Note: Hospitals, first responders and other critical employers are receiving top priority.
State Guidance for Home-Based Processors
State Guidance for Farmer's Markets
---
Employees
One Louisville: COVID-19 Response Fund
The fund will provide flexible funding resources for rental assistance, childcare assistance, transportation aid, food access, utility assistance, pharmaceutical needs and other support as determined, via $1,000 payments to eligible households. Funds will also be made available to community-based organizations that are being hit hard by the disruptions caused by the COVID-19 pandemic. Click HERE for more information about eligibility and how to to apply. Donate HERE.
Team Kentucky Fund
The fund will provide assistance to Kentuckians who have been severely financially impacted by the COVID-19 emergency. The Commonwealth of Kentucky's Public Protection Cabinet will oversee the Team Kentucky Fund. The fund is currently accepting tax-deductible donations. We will update with more information about eligibility and how to apply.
KentuckianaWorks
The Region's Workforce Development Board has launched a new jobs board with information about companies that are hiring at www.kentuckianaworks.org/jobs. Although its physical facilities are closed, virtual career services and guidance are still being offered to employees and employers. For more information about services provided, visit www.kentuckianaworks.org/covid19.
Local Gig Workers Relief Bank (led by Lance Minnis)
With A Little Hope From My Friends - Louisville Musician Relief Fund (led by Carly Johnson)
Restaurant Worker Relief Fund
The LEE Initiative and Makers Mark are providing free carry-out, heat-and-serve meals to restaurant workers with pay stubs to prove their employment. Workers can pick up the meals (limit 2 per person) at 610 W. Magnolia Ave. from 5 to 8:30 p.m. They are also stocking family necessities for babies and children, non-perishable canned foods, toilet tissue and Tylenol. Everything is on a first-come, first-serve basis. Donate to the fund at www.leeinitiative.org.
Apron Inc. Emergency Fund for Restaurant Workers
A $10,000 emergency fund specific for COVID-19 affected businesses and employees, and Apron will be distributing $400 grants to eligible applicants.
To be eligible for a grant, a person must:
Be diagnosed with the COVID-19 virus. You will require a doctor's letter.
Be employed in an independent restaurant for at least six months.
Be able to produce bills to be paid. They do not give money directly to grantees.
Apply at www.aproninc.org/application.
---
Governor's Executive Orders
Order regarding closing restaurants
Order regarding closure of public-facing businesses 
Order permitting carry-out and drive-thru alcohol sales
Order regarding closure of non-essential retail businesses
Order regarding closure of non-life-sustaining businesses and operations
---
Other Community Resources
Bartender Emergeny Assistance Program
The U.S. Bartenders Guild is offering eligible bartenders grants to help with expenses. Bartenders do not have to be members of the Guild to apply.
Facebook Small Business Grants Program
Facebook is offering $100 million in cash grants and ad credits for up to 30,000 eligible small businesses in more than 30 countries. More information is available HERE.
Governor Beshear recently announced that manufacturers who had been designated as non-essential will be allowed to reopen and reboot operations on May 11 provided the following guidelines can be met:
Telework where possible
Return to work in phases
Onsite temperature/health checks
Universal masks and other PPE
Close common areas
Enforce social distancing
Limit face-to-face meetings
Provide sanitizer/hand wash stations
Provide special accommodations
Have a testing plan
On March 6, 2020, Kentucky Gov. Andy Beshear signed Executive Order 2020-215, declaring a state of emergency in the Commonwealth of Kentucky due to the outbreak of the COVID-19 virus ("Coronavirus"), a public health emergency. Since declaring the State of Emergency, Governor Beshear has issued a series of additional Executive Orders that effect businesses in the Commonwealth and its citizens at large. To assist our valued clients and other friends of Stoll Keenon Ogden PLLC, we have developed the following "FAQs" to help summarize the directives set out in Governor Beshear's Executive Orders.
WHAT RETAIL BUSINESSES MUST BE CLOSED?
Pursuant to Executive Order 2020-246 issued on March 22, 2020, all in-person retail businesses that are not life-sustaining must cease in-store retail operations.  Non-life-sustaining retail businesses include: automobile dealer showrooms; other motor vehicle dealers; furniture and home furnishing stores; electronics and appliance stores; cosmetics, beauty supplies, and perfume stores; optical goods stores; other health and personal care stores; clothing stores; shoe stores; jewelry, luggage, and leather goods stores; sporting goods, hobby, musical instrument, and book stores; department stores; florists; office supplies, stationary, and gift stores; used merchandise stores; all other miscellaneous store retailers.  Non-life-sustaining retail businesses may continue to provide delivery and curbside service of online or telephone orders.
WHAT RETAIL BUSINESSES MAY REMAIN OPEN?
Pursuant to Executive Order 2020-246 issued on March 22, 2020, all in-person retail businesses that are life-sustaining may continue their in-store retail operations.  Life-sustaining retail businesses include: grocery stores; supermarkets; specialty food stores; meat markets; fish and seafood markets; fruit and vegetable markets; beer, wine, and liquor stores; pharmacies and drug stores; banks, credit unions, check cashing, wire transfer, and other financial services; hardware stores; gasoline stations and convenience stores; building material and garden equipment and supplies dealers; automobile dealer repair, parts, and service centers; automotive parts, repair, accessories, and tire stores; auto, truck, and van rental; general merchandise stores, including warehouse clubs and supercenters; pet and pet supplies stores.
CAN RESTAURANTS REMAIN OPEN?
Pursuant to an Order issued by the Cabinet for Health and Family Services on March 16, 2020, food and beverage sales are restricted to carry-out, delivery, and drive-thru only – no onsite consumption is permitted.  Food services in health care and congregate living facilities (such as nursing homes) are permitted to remain open.
WHAT NON-RETAIL, NON-RESTAURANT BUSINESSES MUST BE CLOSED?
Pursuant to an Order issued by the Cabinet for Health and Family Services on March 17, 2020, all public-facing businesses that encourage public congregation or that cannot comply with CDC guidelines regarding social distancing must cease in-person operations.  These public-facing businesses include: entertainment, hospitality, and recreational facilities; community and recreation centers; gyms and exercise facilities; hair salons; nail salons; spas; concert venues; theaters; sporting event facilities.
WHAT NON-RETAIL, NON-RESTAURANT BUSINESSES MAY REMAIN OPEN?
Pursuant to an Order issued by the Cabinet for Health and Family Services on March 17, 2020, public-facing businesses that may remain open include: food-processing; agriculture; industrial manufacturing; feed mills; construction; trash collection; medical facilities; biomedical and healthcare; post offices; insurance; laundromats; veterinary clinics; warehousing, storage, and distribution centers; public transportation; hotel and commercial lodging.
WHAT OTHER GATHERINGS OF PEOPLE ARE PROHIBITED?
Pursuant to an Order issued by the Cabinet for Health and Family Services on March 19, 2020, mass gatherings are prohibited.  Mass gatherings include any event or convening that brings together groups of individuals, including: community, civic, public, leisure, faith-based, or sporting events; parades; concerts; festivals; conventions; fundraisers; and similar activities.
WHAT OTHER GATHERINGS OF PEOPLE ARE PERMITTED?
Pursuant to an Order issued by the Cabinet for Health and Family Services on March 19, 2020, the following are not mass gatherings and are permitted: normal operations at airports, bus and train stations; medical facilities; libraries; other spaces where persons may be in transit; typical office environments; factories; grocery stores.
FOR RETAIL OR NON-RETAIL BUSINESSES PERMITTED TO REMAIN OPEN, OR OTHER PERMITTED GATHERINGS, WHAT CDC GUIDELINES MUST BE FOLLOWED?
Pursuant to numerous Executive Orders issued by Governor Beshear regarding the Coronavirus, businesses that are permitted to remain open must follow these CDC guidelines:
(1)        Maintain a distance of 6 feet between persons;
(2)        Ensure employees practice appropriate hygiene measures, including regular, thorough handwashing;
(3)        Ensure that employees who are sick remain home;
(4)        Regularly clean and disinfect frequently touched objects and surfaces;
(5)        Post signs alerting all employees and patrons of the above guidelines.
CAN I RAISE THE PRICE OF MY GOODS OR SERVICES DURING THIS STATE OF EMERGENCY?
Pursuant to Executive Order 2020-245 issued on March 20, 2020, no seller of goods or services shall sell or offer to sell any good or service at a price grossly in excess of the price prior to the declaration of a State of Emergency on March 6, 2020.
IF I LOSE MY JOB DURING THE STATE OF EMERGENCY, HOW QUICKLY CAN I APPLY FOR AND RECEIVE UNEMPLOYMENT INSURANCE BENEFITS?
Pursuant to Executive Order 2020-235 issued on March 16, 2020, workers who become unemployed during the State of Emergency are immediately eligible for unemployment insurance benefits – the unemployed workers are not required to serve the standard waiting period of seven (7) days.
WHAT IS THE COST OF TESTING FOR CORONAVIRUS?
Pursuant to Executive Order 2020-220 issued on March 9, 2020, all health insurers shall waive all cost-sharing (including copayments, coinsurance, and deductibles) for screening and testing for the Coronavirus, including hospital, emergency department, urgent care, provider office visit, lab testing, telehealth, and immunization (if made available) cost-sharing.  Additionally, all health insurers shall waive any pre or prior authorization requirements for screening and testing for Coronavirus.
ARE THERE ANY LIMITATIONS ON HEALTHCARE FACILITIES' OPERATIONS?
Pursuant to an Order issued by the Cabinet for Health and Family Services on March 23, 2020, all non-emergent, non-urgent in-person medical, surgical, dental, and any other healthcare practice or procedure must cease.  Under all circumstances where clinically possible, use of telephonic or video communications to provide telemedicine is strongly urged.  Medicare and Medicaid have waived typical telemedicine and HIPAA requirements, and non-HIPAA compliant video services such as FaceTime, Skype, and others may be used during the State of Emergency.
CAN I GET EMERGENCY PRESCRIPTION REFILLS?
Pursuant Executive Order 2020-224 issued on March 10, 2020, pharmacists located in the Commonwealth may dispense emergency refills of up to a thirty (30) day supply of any non-controlled medication for residents of any county of the Commonwealth.
ARE KENTUCKY'S MAY 19, 2020 ELECTIONS GOING FORWARD?
Pursuant Executive Order 2020-236 issued on March 16, 2020, all Kentucky primary, special, and local option elections scheduled for May 19, 2020 have been delayed and shall now take place on June 23, 2020.
Stoll Keenon Ogden understands that these are trying times for our clients and our Commonwealth. Our firm operations have continued uninterrupted and our attorneys are equipped to serve as we always have – for over 120 years.
More Resources:
Thursday, March 26, 2020 | 5:30 p.m. - 7:30 p.m.
Join the Metro Louisville virtual town hall meeting on supporting your small business during COVID-19. Hear from Jennifer Rubenstein, Director of LIBA, Metro Council President David James, and John Shaw-Woo, Founding CEO of NOIRBCC.
Friday, March 27, 2020 | 11:00 a.m. - 12:00 p.m.
Join in for an important conversation with Kentucky's Deputy Secretary Josh Benton from the Kentucky Education and Workforce Development Cabinet. Here he will discuss the work the Cabinet is doing to support Kentuckians, with focus to Kentucky's Unemployment Insurance program and other updates from the administration.
Monday, March 30, 2020 | 2:00 p.m. - 3:00 p.m.
Join this Q&A with the U.S. Small Business Administration (SBA) for information regarding small business resources and information on the latest steps to take and resources available.
Risk Exposures in Commercial Banking
Key insights for banks, detailing how the coronavirus pandemic introduces new risks to the commercial banking sector.
US- COVID-19: Economic and Industry Impact
The effects of COVID-19 on the US business environment and the impacts on industries.
Canada- COVID-19: Economic and Industry Impact
Impact on economic indicators, key sector developments and industry exposure measurements for Canada.