Excellence in International Trade
The Martha Layne Collins Award honors Kentucky companies that have shown exceptional progress and success after entering foreign markets. In addition to honoring individual recipients, the Award recognizes the tremendous positive impact that exports and imports have on the economy of our region.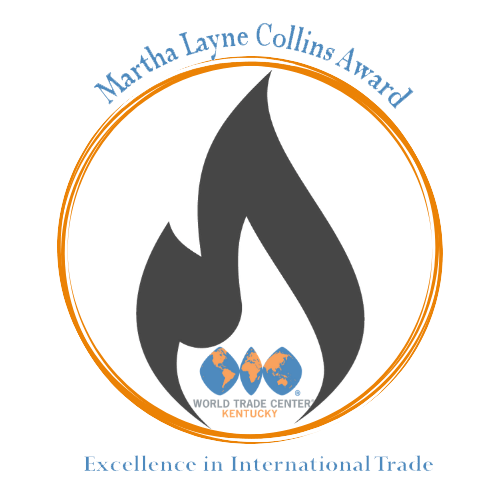 The 2019 award recipients are:
Thank you to our sponsors!